PRE-ORDER 'THE ENCHANTED LIFE'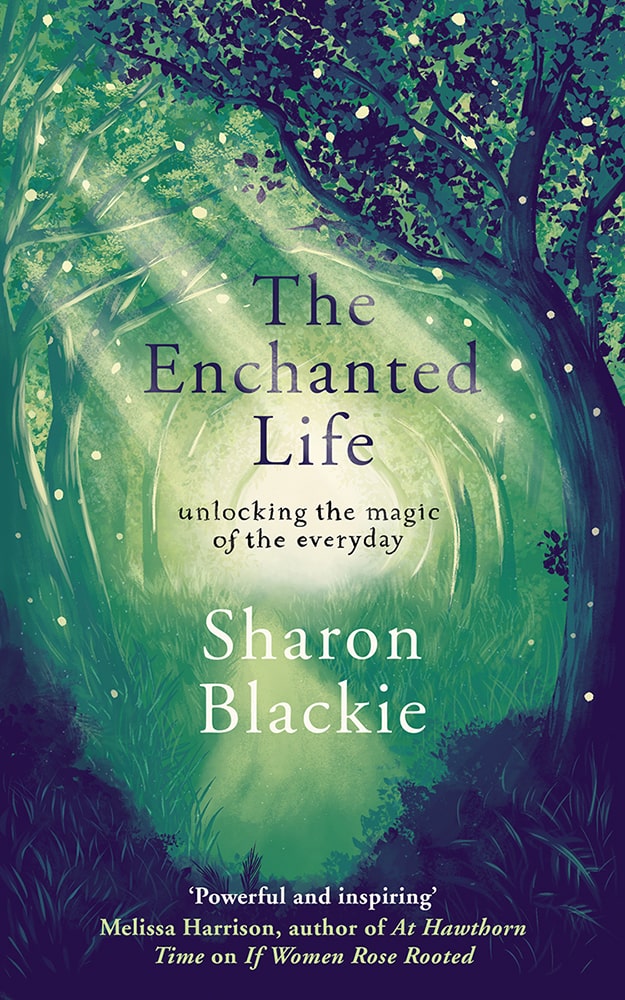 For more information about The Enchanted Life, please visit this page.
Please note that this purchase option is for signed copies; you can also order as usual from bookshops and online outlets when the book becomes available in your territory.

If you'd like to order a signed copy of The Enchanted Life directly from me, please use the PayPal buttons below. The book's UK RRP (it's a lovely trade paperback with cover flaps) is £14.99; all prices below (converted to euros) include air mail postage from Ireland, and packing, so please be sure to use the correct PayPal button for your postal region.
If you'd prefer me not to sign your copy, or if you'd like me to make the book out specifically to you rather than just signing my name please leave a note in the 'Instructions to Merchant' box when you check out with PayPal, or alternatively email me at Sharon[at]SharonBlackie[dot]net as soon as you've placed your order.
You can also, if you'd like, order signed copies of The Enchanted Life and If Women Rose Rooted, at the same time, which saves a little on P&P – please see below.
ORDER THE ENCHANTED LIFE ONLY
PLEASE BE SURE TO SELECT THE CORRECT POSTAL REGION BEFORE PLACING YOUR ORDER!
Orders from Ireland and Northern Ireland only
€24 including P&P
Orders from the rest of the world
€25 including P&P
ORDER THE ENCHANTED LIFE and IF WOMEN ROSE ROOTED
Orders from Ireland and Northern Ireland
€38 including P&P
Orders from the United Kingdom and Europe
€40 including P&P
Orders from the rest of the world
€43 including P&P