A couple of decades ago, when I was once again delving deeply into my roots in psychology and mythology, I discovered the writings of Kathleen Raine. I'd long admired her as a poet, but hadn't really grasped the extent of her scholarship in the realms of the imaginal and the imagination – something I was working with and retraining in at the time, and in which I've continued to specialise (in one way or another) to this day. One of my favourite books of hers (and I've a fair collection) is an old copy of her 1967 essay collection, Defending Ancient Springs. And in that collection is an essay, 'On the Mythological', which all those years ago set me off thinking about the role that place plays in our mythology – or at least, the ways in which place used to play a role in our mythology, but has been sidelined for the many wonderful, but rather limited and human-centred, things that go on inside our own bodies. As those of you who've read If Women Rose Rooted will know, I've been banging on for a long time about the ways in which contemporary culture has confined us inside our own heads, about the ways in which modern psychology (the 'official' branches that have sidelined depth psychologists like Jung and Hillman) has encouraged us to think about the human experience as the only one worth studying or valuing. And which has encouraged us to see ourselves as separate from this beautiful, mysterious world in which we are so very clearly, and profoundly, entangled.
So I was reading Raine's collection again, as I do from time to time, because each time I read it I find something new, some new insight I'd missed before. And because I'm working on putting together a new big course on the mythic imagination, the mythic life, this autumn. And I remembered Raine's perspective on the importance of knowing the myths and stories of our places – which, again, has been the foundation-stone of my own work with mythology over the years. Here's what she says (and bear in mind that these essays were written in the early 1960s, when language was a little … looser. And that she is quoting Jung from even earlier times, when terms like 'primitive man' were unfortunately in common usage):
The traditional stories of each race have a peculiar fitness to the conditions of life of that particular society, enabling a people to adapt the inner life to its external surroundings. Jung admired the imaginative adaptation of primitive peoples to their environment, in this sense. The country primitive man inhabits [Jung says*] "is at the same time the topography of his unconscious. In that stately tree dwells the thunder-god; this spring is haunted by the Old Woman; in that wood the legendary king is buried; near that rock no-one may light a fire because it is the abode of a demon; in yonder pile of stones dwell the ancestral spirits" – and so on. "Thus does primitive man dwell in his land and at the same time in the land of his unconscious." Greek colonies would name some local mountain "Olympus", in order there to rediscover their gods.
Well, later in life Jung extended his concept of the collective human unconscious out of the solely-human and into the world, into the soul of the world – the anima mundi – but that's a story for another time. From my perspective as a depth psychologist and mythologist, when we look at the land we occupy in this way, we are not just reflecting our own personal unconscious; not even just the collective human unconscious – but we are participating in and communing with the soul of the world, in the unique ways in which it expresses itself in that particular place we happen to inhabit. And I guess the foundation of my work, for all this time, has been to encourage us all to become 'primitive man' again in this sense, inhabiting a 'country' of this kind. A country of the imagination, a country where we walk on the stories, participate in the stories. Where we find whatever gods and other archetypal presences may dwell there, and begin to probe into the magical places which lie beyond the material veil.
Raine continues:
One may still find in remote parts of the west of Scotland, or in Ireland, the vanishing traces of an ancient culture once universal, where the face of the land and sea and sky holds a meaning which those who live in its presence read continually every day and hour of their lives. Every bird has its own magical quality and significance; certain wells and springs are holy, and there are green mounds which no crofter would disturb because of the spirits who continue to inhabit them.
That's the kind of world I want to live in; that's the kind of world I want to help regenerate. Not to 'hark back' to some irretrievable, poorly imagined spirituality of our ancestors from two thousand and more years ago – but to learn from them, to derive a sense of genuine lineage from them, and to bring those ancestral traditions to bear on the very different world we live in today.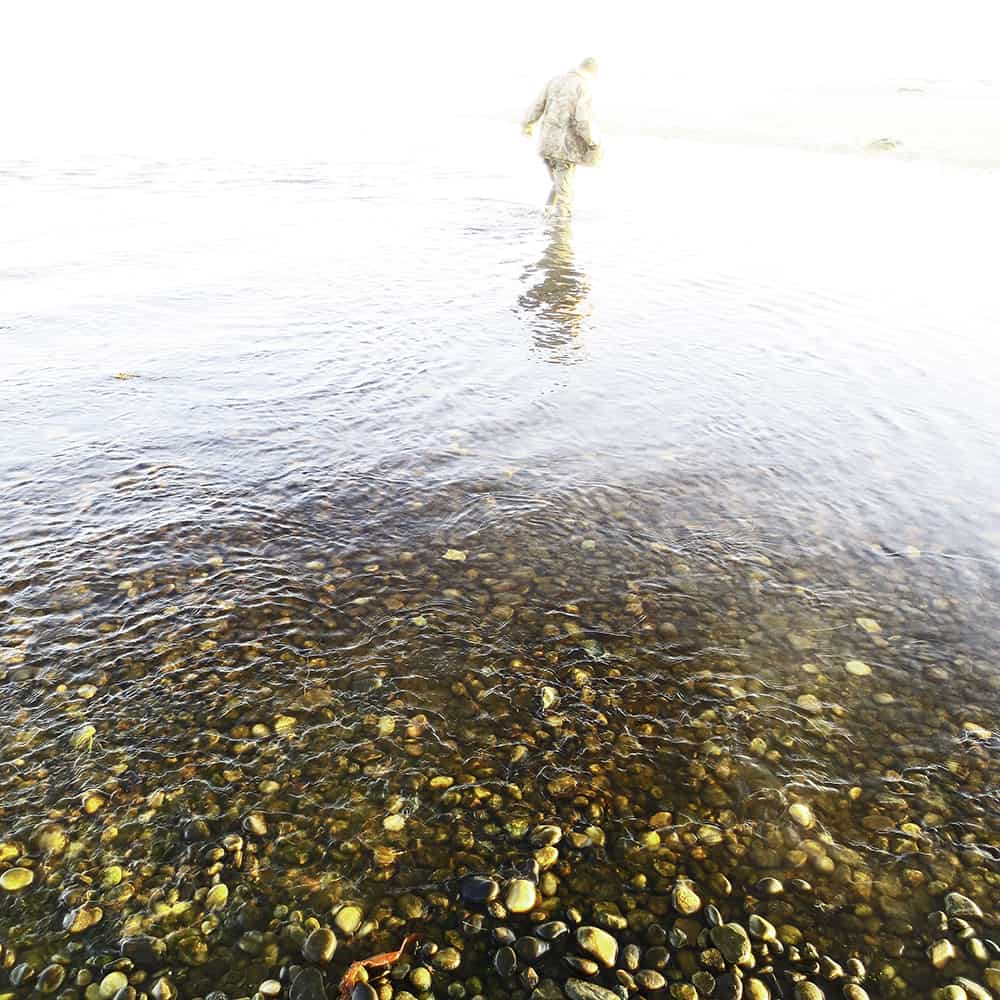 * This Jung quote comes from 'The Role of the Unconscious'.