Reclaiming the magic and wisdom of the natural world
GIVEAWAY: SIGNED COPY OF 'THE ENCHANTED LIFE' – ENTER HERE!
I'm delighted to offer you the chance to win a signed/ personally dedicated copy of the new paperback edition of The Enchanted Life. This giveaway is hosted by Rafflecopter; just enter your details in their widget below (please use your email address to create your login), leave your comment as requested, and you'll automatically be entered into the draw. The giveaway begins on Saturday 5 June at 12.00am UK time, and will end on Friday 11 June at 12.00 am UK time. The winner will then be randomly selected, and will be announced on this page later that day. I'll then contact the winner (via the email address you entered into the widget) to confirm your address and dedication request.
I believe that enchantment is an attitude of mind which can be cultivated, a way of approaching the world which anyone can learn to adopt: the enchanted life is possible for everybody. In this book I'll share with you my own experiences, and the experiences of several men and women from around the world, as they demonstrate how we can bring enchantment into every aspect of our daily lives. Because enchantment, by my definition, has nothing to do with fantasy, or escapism, or magical thinking: it is founded on a vivid sense of belongingness to a rich and many-layered world; a profound and whole-hearted participation in the adventure of life.
The enchanted life presented here is one which is intuitive, which embraces wonder, and fully engages the creative imagination – but it is also deeply embodied, ecological, grounded in place and community. It flourishes on work that has heart and meaning; it respects the instinctive knowledge and playfulness of children. It understands the myths we live by; thrives on poetry, song and dance. It loves the folkloric, the handcrafted, the practice of traditional skills. It respects wild things, recognises the wisdom of the crow, seeks out the medicine of plants. It rummages and roots on the wild edges, but comes home to an enchanted home and garden. It is engaged with the small, the local, the ethical; enchanted living is slow living.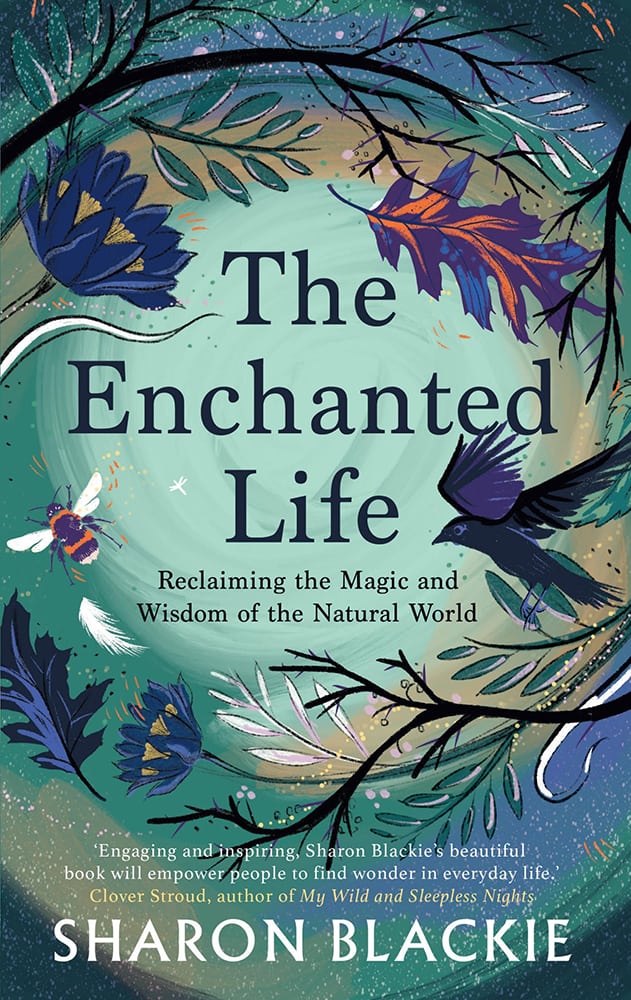 'Beauty is a body bowed from the weight of a life fully lived.
Beauty is hair bleached in the light of a life fully loved.
Beauty is the angular, bony edges of a life fully risked.'
Extract from "The enchanted life"
Subscribe to my newsletter and be among the first to hear all the latest news about my books, courses and events. You'll receive free tips and reflections on cultivating the mythic imagination, and giveaways that are exclusively for subscribers. And a special gift as a thank you for joining us!