In between books, you can find more of my writing at 'The Art of Enchantment' – my publication on Substack – where, for £5 a month/ £50 a year, you can have articles sent directly to your email inbox at least twice a month. This work weaves together ideas and practices from mythology, psychology, religion, philosophy, spirituality and folklore. And you can also participate in subscriber-only conversations with me relating to the issues I'm writing about or working with right now.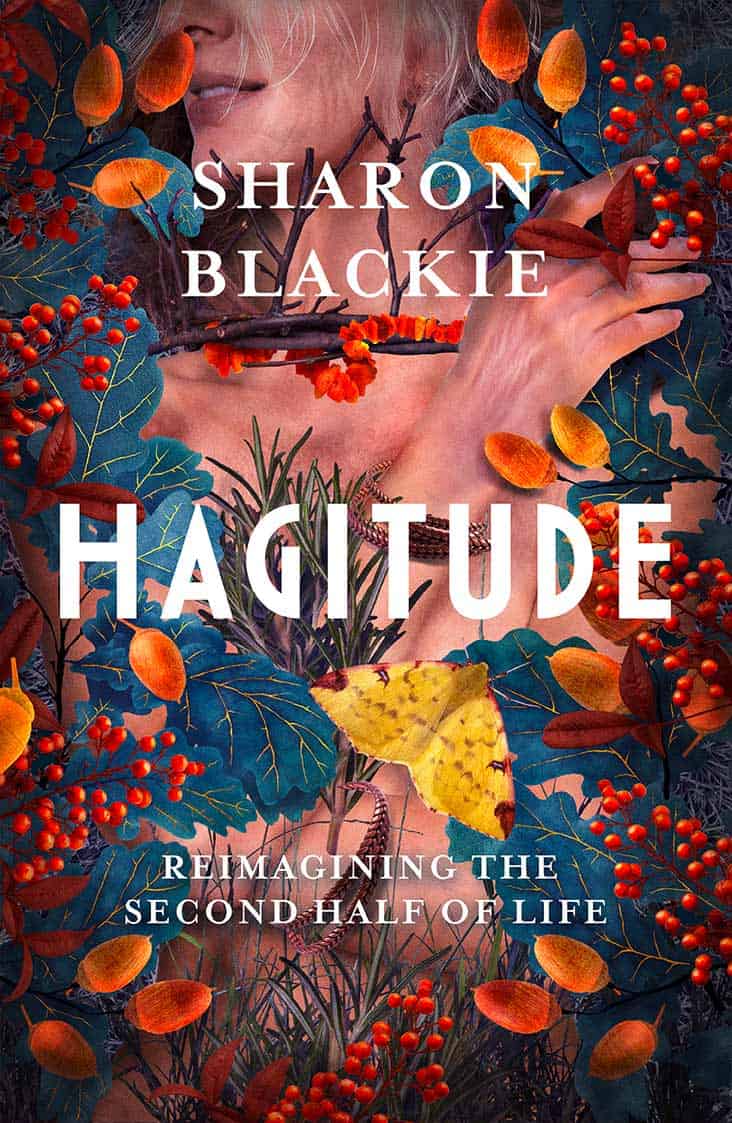 Hagitude
Reimagining the second half of life
My third nonfiction book, Hagitude, will be published on September 1, 2022.
'In the oldest known cosmology of my native lands, it wasn't a sky-bound old man with a beard who made and shaped this world. It was an old woman. A giant old woman, who has been with us down all the long ages, since the beginning of time.'
Deftly interweaving myth, psychology and memoir, Sharon Blackie argues that menopause ushers in a rich and vibrant new phase of life, and explores the many different ways in which women can flourish during what is so often portrayed as a time of decline.
Hagitude unearths the stories of the little-known but powerful elder women in European myth and folklore, inspiring readers to imagine that the last decades of our lives might be the most dynamic of all. This moving and uplifting book will inspire a new generation of female elders: women who have reclaimed their Inner Hag, matured into their own unique brand of hagitude and who are ready to pass down their deep feminine wisdom for the benefit of the wider Earth community.
What's next?
At the end of 2021, I completed my third nonfiction book, Hagitude, just a year later than originally scheduled after a delay caused by illness and treatment for lymphoma.
After the usual break, the usual surfeit of ideas flooded in. Like most writers, I don't like to talk about a work-in-progress until I've got to a stage where it feels solid and real, and I know I'm going to be able to complete it. So I'll just say that, as of June 2022, I'm delighted to be working on another nonfiction book, as well as on a quite different writing project which is happening in parallel.
So, watch this space, and above all, sign up to my newsletter (below) to keep up to date!
Subscribe to my free monthly newsletter on Substack, and be among the first to hear all the latest news about my books, courses and events – as well as personal seasonal reflections and reading recommendations. You'll also receive signed book and course giveaways that are exclusively for subscribers, and a special gift as a thank you for joining me!