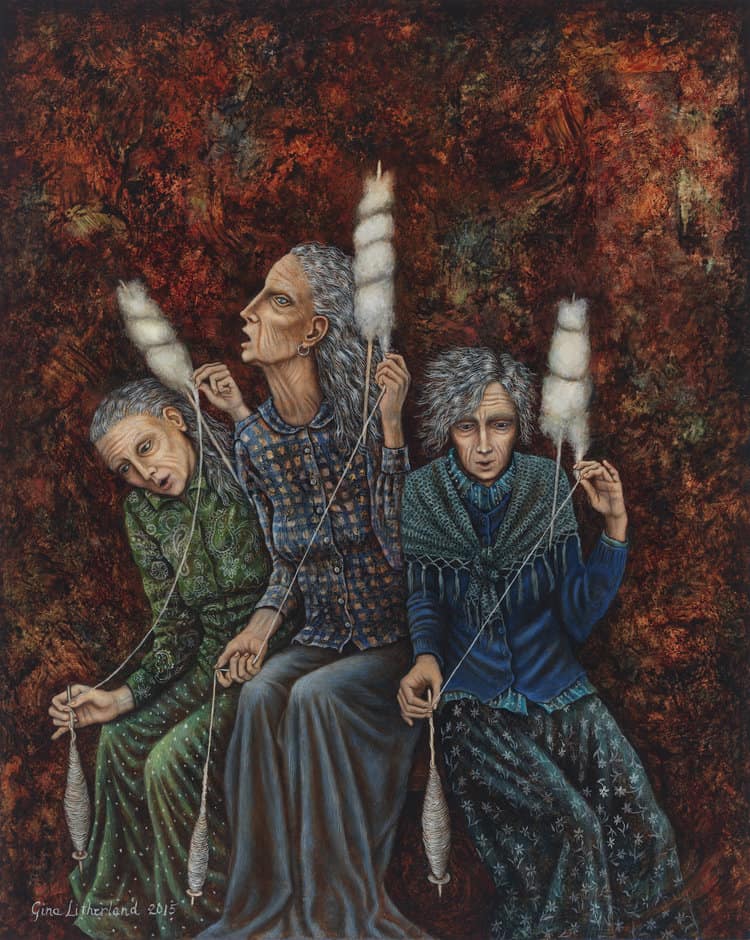 Hagitude
Reimagining the second half of life
I'm currently finishing my third nonfiction book, Hagitude. Publication date is set for September 1, 2022.
Hagitude will explore the powerful archetypes of elder women in European myth, fairy tale and folklore as a focus for delving into the challenges and opportunities which women face during the second half of their lives. The book will be aimed at women who are looking to break out of negative cultural stereotypes about menopausal and post-menopausal women, and so find continued growth, meaning and authenticity in the last decades of their life.
In If Women Rose Rooted I wrote about 'the Eco-Heroine's Journey', which was based on my belief that a fundamental and very necessary aspect of women's journey through life today requires us to understand the nature and depth of our entanglement in, and responsibilities to, the web of life on this planet. In these times of social and ecological crisis, the Eco-Heroine's Journey requires us both to rediscover the feminine qualities which have been undermined for centuries by a patriarchal culture, and to be willing to reclaim our ancient roles as the voices and protectors of our increasingly threatened Earth, and the other-than-humans who share it with us.
At the end of If Women Rose Rooted, I wrote that for women, becoming elder is a new journey all of its own. In Hagitude, I'll offer an unflinching, but ultimately joyful and inspiring, extended deep dive into the nature of that journey, and the many ways in which women can flourish during what is so often portrayed as a time of decline.
If the Eco-Heroine's Journey is a path towards empowerment, responsibility and belonging, our journey through the second half of life is above all a psychospiritual journey. It's a time for what Carl Jung called 'individuation' – the process by which each of us becomes more 'complete', more whole, and fully embodies the unique gift which each of us brings to this world, at this time.
The elder woman's journey is above all about embracing a quality which I call hagitude: a refusal to be silenced by others, or to become obediently invisible when we really want is to be more visible – albeit in a new way; a refusal to be defined by appearances, or to be subject to the ongoing fantasies of men; a refusal to follow cultural pressures that tell us we should keep on being something we can no longer possibly be without hurting ourselves deeply in the process.
But hagitude isn't just about refusal: it's about actively embracing what has the potential to be one of the most intensely lived, joyous, creative periods of our lives. It's about reclaiming ourselves and unashamedly shouting out our gifts to the world, at the precise time of our lives when everyone would prefer us to quietly disappear. It is, for sure, the ultimate antidote to the notion of 'retirement'.
My own journey through menopause and beyond has constituted the richest period of my life. There can be a certain perverse pleasure, as well as a sense of rightness and beauty, in insisting on flowering just when the world expects you to become quiet and diminish. Yes, elderhood begins with an often-shattering physical conflagration, and it ends in certain death. But we all have choices about how to approach these final decades of our life. We can see it as a drawn-out process of terminal decline, or we can see it as the beginning of a new adventure. Hagitude holds up and holds out for the possibility of a new adventure.
Subscribe to my newsletter and be among the first to hear all the latest news about my books, courses and events. You'll receive free tips and reflections on cultivating the mythic imagination, and giveaways that are exclusively for subscribers. And a special gift as a thank you for joining us!