Reimagining the second half of life
'In the oldest known cosmology of my native lands, it wasn't a sky-bound old man with a beard who made and shaped this world. It was an old woman. A giant old woman, who has been with us down all the long ages, since the beginning of time.'
Deftly interweaving myth, psychology and memoir, Sharon Blackie argues that menopause ushers in a rich and vibrant new phase of life, and explores the many different ways in which women can flourish during what is so often portrayed as a time of decline.
Hagitude unearths the stories of the little-known but powerful elder women in European myth and folklore, inspiring readers to imagine that the last decades of our lives might be the most dynamic of all. This moving and uplifting book will inspire a new generation of female elders: women who have reclaimed their Inner Hag, matured into their own unique brand of hagitude and who are ready to pass down their deep feminine wisdom for the benefit of the wider Earth community.
PUBLICATION DATE: SEPTEMBER 1, 2022
Pre-order information will be available in February.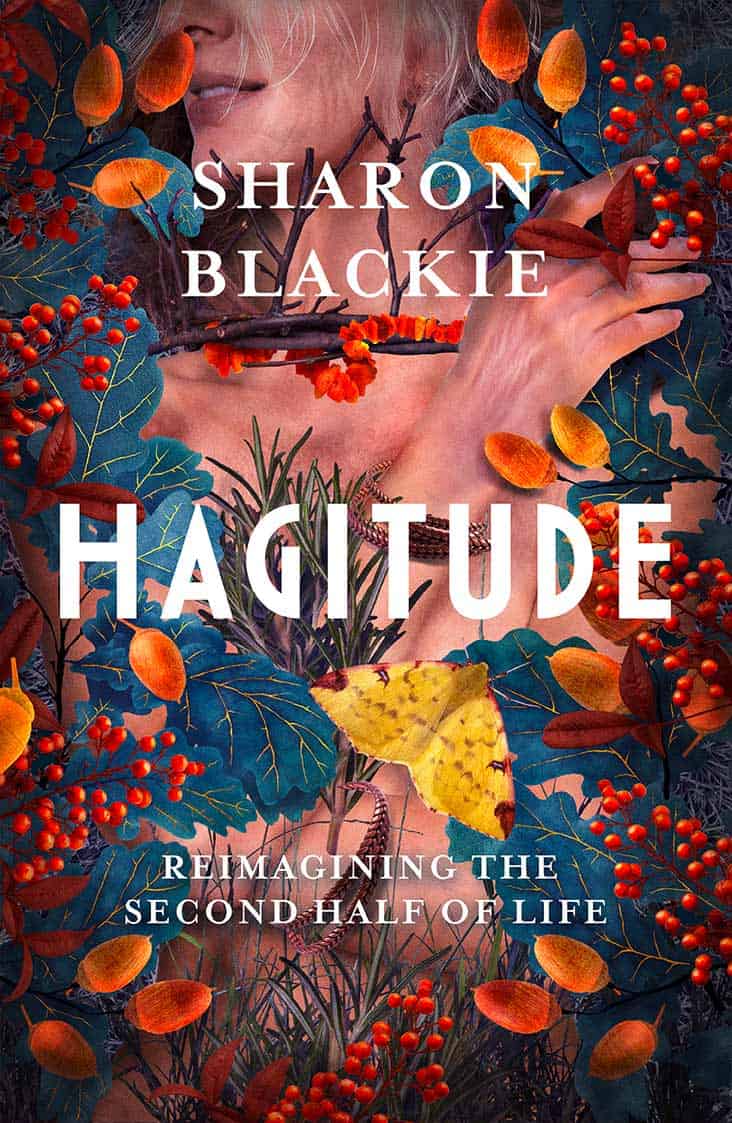 Subscribe to my newsletter and be among the first to hear all the latest news about my books, courses and events. You'll receive free tips and reflections on cultivating the mythic imagination, and giveaways that are exclusively for subscribers. And a special gift as a thank you for joining us!