and other stories of shapeshifting women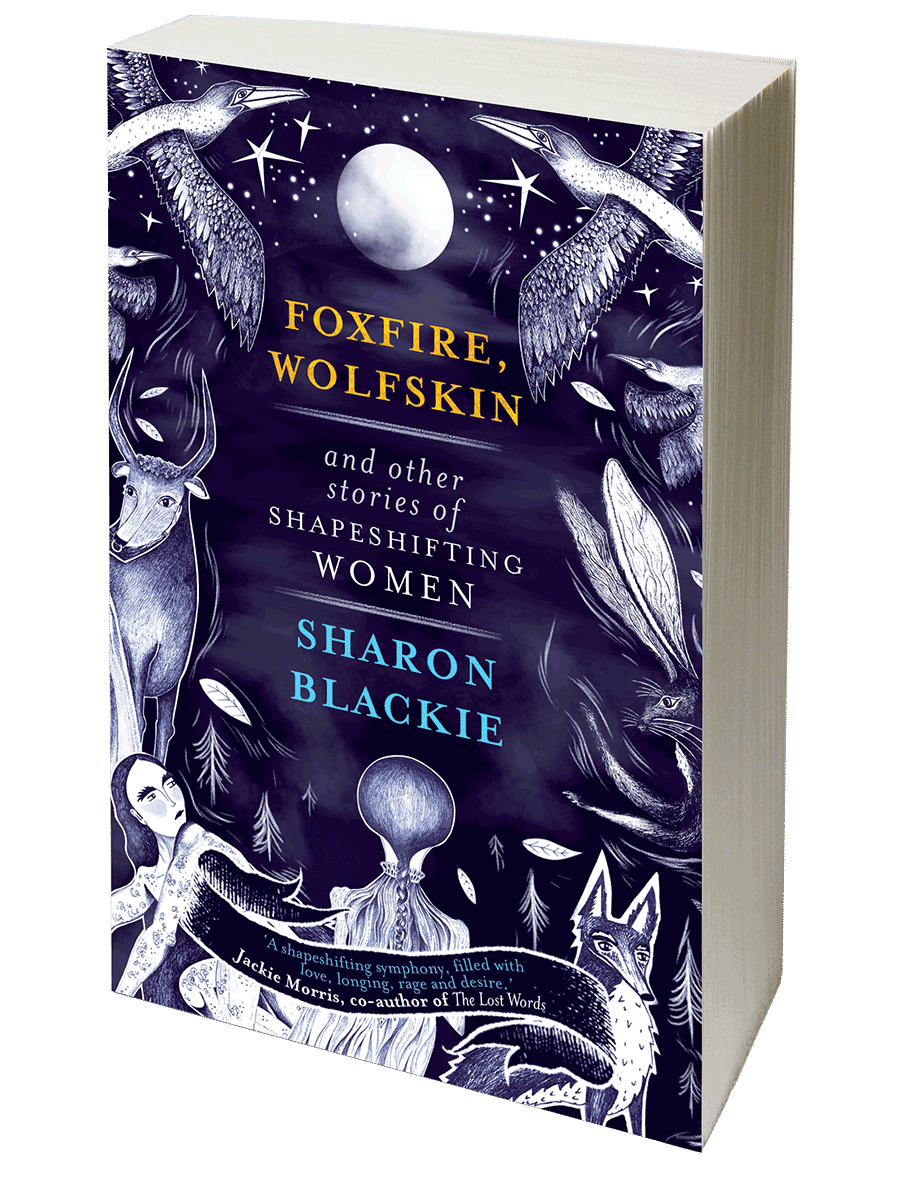 Charged with drama and beauty, this memorable collection by a master storyteller weaves a magical world of possibility and power from female myths of physical renewal, creation and change.
 It is an extraordinary immersion into the bodies and voices, mindscapes and landscapes, of the shape-shifting women of our native folklore.
Drawing on myth and fairy tales found across Europe – from Croatia to Sweden, Ireland to Russia – Sharon Blackie brings to life women's remarkable ability to transform themselves in the face of seemingly impossible circumstances.
These stories are about coming to terms with our animal natures, exploring the ways in which we might renegotiate our fractured relationship with the natural world, and uncovering the wildness – and wilderness – within.
'I didn't just love the fox, you see – I wanted to be her. Longed for it, as I had never longed for anything in my life. To be sleek and fast; to be beautiful and fierce, feral and unconstrained. To run wherever I wanted to run, to make my dark home in the belly of the fecund earth, to hunt at dawn in the wildness of a moonlit wood.'
'A jewel for lovers of the mystical, its pages conjure up reimaginings of ancient tales, characters and beliefs from an eco-feminist angle.'
Psychologies Magazine
'Part rally cry, part warning, part manifesto and all parts enchanting, Sharon Blackie's Foxfire, Wolkskin is a deeply evocative and haunting collection. Humming with the strength of our immutable voices, each story sings with the transformation that is possible when women take agency of our lives. I want to press this powerful book into the hands of everyone I know and say, listen.'
Holly Ringland, author of The Lost Flowers of Alice Hart
'Sharon Blackie has wrought a new-old magic for our times: glorious, beautiful, passionate myths written for this critical moment in time. They show who we could have been, and they give us a glimpse of a world-that-could-be. There's still time to make it happen.'
Manda Scott, author of the best-selling Boudica series and A Treachery of Spies
'A shapeshifting symphony, filled with love, longing, rage and desire.'
JACKIE MORRIS, CO-AUTHOR OF THE LOST WORDS AND THE LOST SPELLS
'Foxfire, Wolfskin is a meditation on the literal and allegorical transformations women undergo for many reasons: for survival, for retribution, and for themselves. This is a book that will satisfy readers looking for fairy tale retellings of tales that aren't princess stories, and the collection will hold equal appeal for readers of nature-driven fantasy and those who enjoy themes of wilderness as freedom.'
TOR.COM
Subscribe to my newsletter and be among the first to hear all the latest news about my books, courses and events. You'll receive free tips and reflections on cultivating the mythic imagination, and giveaways that are exclusively for subscribers. And a special gift as a thank you for joining us!